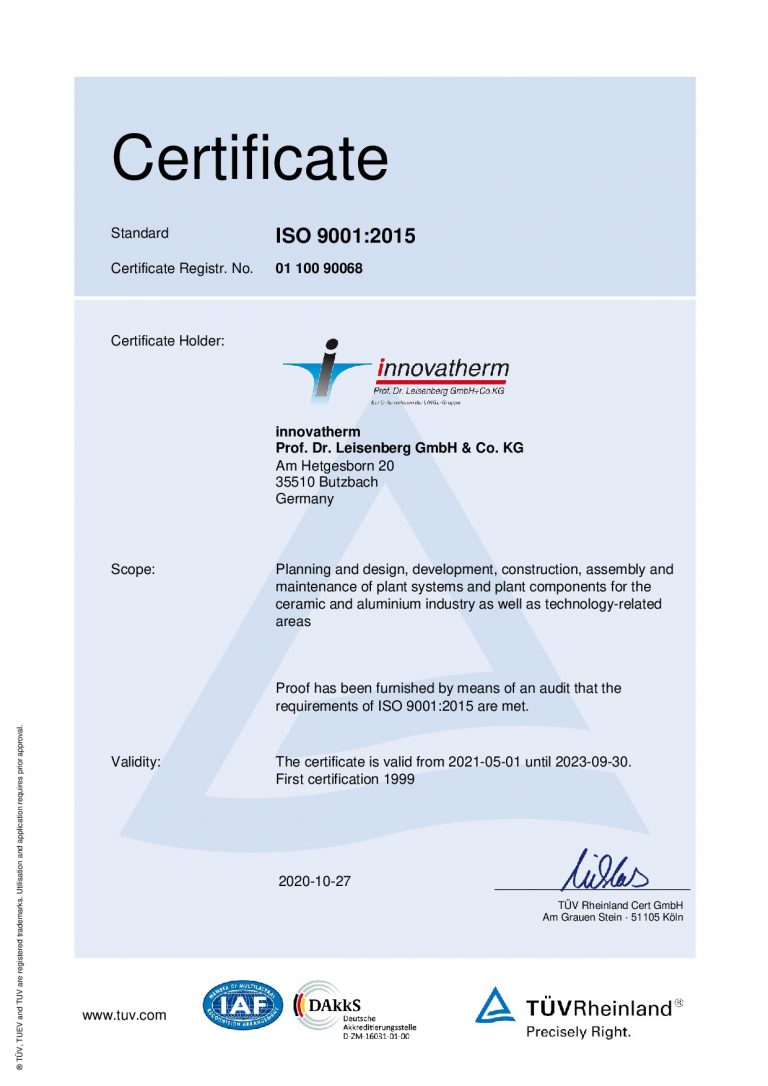 Customer satisfaction
Identifying the needs of our customers with the aim of offering them the best technical and economic solutions is our highest priority. A long-term partnership with our customers is our highest aim.
Efficient Project Management
In order to ensure professional and timely project execution and to guarantee high availability of the systems supplied, great importance is given to our quality standards.
These include:
the conceptual design
the project planning
the project management skills
our participating suppliers and
all selected components
Competence of the team
Competent and committed team members form the basis of the success of innovatherm. They are the foundation of our quality management system. Our goal is to continuously improve the competence and commitment of our employees To enable them to perform their tasks responsibly and independently, innovatherm provides its employees with the following:
adequate professional and personal training and advanced courses
the necessary personal flexibility, and
the required organisational and material support.
All innovatherm employees are actively involved in a continuous quality improvement process.
Economical stability
The result of meeting the above quality objectives is a continuous increase in efficiency and thus economic productivity.
This is of the essence for the successful continuation of our company to
to ensure continuous technical support for our customers and
to further improve the quality and competence of innovatherm.
To achieve these quality objectives innovatherm has introduced a Quality Management System according to DIN EN ISO 9001:2000 (updated to DIN EN ISO 9001:2015).